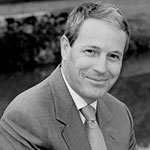 Mark Adam
Mark Adam
Mark attended the University of Toronto graduating with a degree in Landscape Architecture in 1985. During his studies, he worked for contractors on the construction of courses in Canada and the United States. In 1986, he became a founding member of the Fromanger & Adam Partnership in Paris.
Notable designs include the famed Cely Golf Club (venue of the World's Women's Championship in 1989), the renowned resort Le Domaine de Belesbat and the Haras de L'Ermitage with its unique outdoor sculptures by artists Moore, Picasso and Miro.
In 1997, the partnership purchased an abandoned landfill site situated 12km from Paris. Undertaking the works themselves they created Golf de Saint Marc that they now manage. Mark Adam consults in financing, promotion, maintenance and management of courses. Currently the majority of his projects and works are situated in Europe, Central and South America.
Mark Adam is past president of the European Institute of Golf Course Architects having served from 2004 to 2007.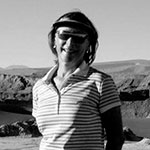 Beatriz Steeger Kyrein
Beatriz Steeger Kyrein
Having done my school studies at the German School of Santiago and then my higher studies in the Faculty of Architecture and Urban Planning at the University of Chile, I graduated in 1979. I worked a few years in large architectural offices and then formed a company fabricating windows, fittings and curtain walls with 300 employees on constructions sites and in manufacturing.
In addition to my activity as an architect and entrepreneur, I developed a passion in my life that has been golf. I was selected to represent Chile in the South American Andes Cup on 25 occasions between 1973 and 2001. I also had the privilege of participating in 9 World Amateur Championships Cup Espíritu Santo between 1976 and 2001. The fact of having participated in all these tournaments has given me an understanding of many and varied golf courses.
At the national level, I was national champion of Chile for several consecutive years. Later I decided to help the development of golf in Chile, being captain of the national teams that represented Chile between 2001 and 2016. I had the privilege of being on the board of the Chilean Golf Federation on two occasions, that allowed me to foster at the national level, this sport. Being in the Federation I specialized in the measurements of courses by the implementation of the Slope System at the national level. This activity gave me another vision of golf courses.
During my time on the board of Club de Golf Los Leones in 2010, it was decided to renovate the 18th hole and renovate and update features on the course. For this the club got in touch with an architectural office specialized in golf course architecture, Adam Golf Design, with Mark Adam presenting and implementing a project. Being part of the golf course committee for my club we worked and collaborated together in this remodeling. Hence the idea of creating a company able to work in South America come about, and thus was born Steeger & Adam Diseño Golf.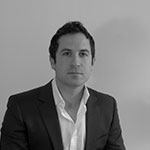 Nicholas O'Connell
Nicholas O'Connell
After graduating with a BA Hons degree in Landscape Architecture and a post graduate Landscape Architecture Diploma, Nicholas went on to study for the EIGCA accredited Master of Science in Golf Course Architecture. Nicholas was awarded the Toro Student Golf Course Architect award for the year 2006.
Nicholas is responsible for new design projects and golf course renovations throughout Europe and South America. From initial feasibility studies and golf course audits down to master planning and the detail design phases of projects, he works closely on all aspects of the architectural process and also on site supervision.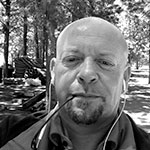 Thierry Doulut
Thierry Doulut
Thierry Doulut graduated from the Académie Internationale des Métiers du Golf with a Golf Course Superintendent Diploma in 1987. In 1987 he received from the French Ministry of Agriculture a Certificate for the use of chemical products in turf management. In 2004 he received from the Swiss Ministry of the Environment a Certificate in environmental protection for turf management.
Thierry first started his career as Greenkeeper for Golf de Toulouse "La Ramée" in 1988. In 1990 he went on to assist the Superintendent during the construction and maintenance of Disneyland – Paris Golf Club. In 1996 he was called upon by Gregori International, to complete the construction of greens and bunkers at Melreese Golf Course in Miami. In 1997 he was called upon to supervise the golf course construction and landscaping of Mirage Golf Course in Egypt. In 1999 he supervised the golf course construction and landscaping of Golf Gerre Losone in Switzerland. In 2001 he became the Golf Course Superintendent, preparing the course for international LPGA tournaments such as the Deutsche Bank Open. In 2007 he returned to construction supervision on the Hill's Spring Golf Course in India.
In 2008, Thierry joined Adam Golf Design, as Design Construction Supervisor. He oversaw all aspects of the golf course construction and ensured design compliance at Tupungato Winelands in Argentina. In 2012 Thierry created Golf & Paysage SA in Argentina and remodelled Atamisque Golf near Mendoza in Argentina. He is presently working as Construction supervisor on the El Desafio project in Patagonia, Argentina. He is also consulting on the construction of Urubo Golf in Santa Cruz de la Sierra in Bolivia.
He is a member of GCSAA (USA), SGA (Switzerland) and AGREF (France).